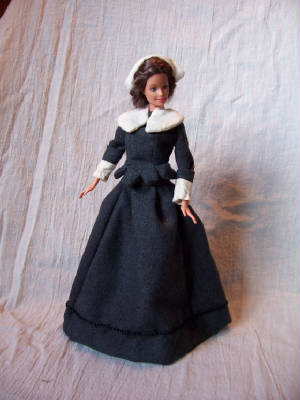 Am innovative pattern style affords the 'layered' look without having to have made layers in this outfit! (See the lower sleeve and upper sleeve?)
The peplum ('tabs' around the bodice waist) were probably the hardest part of this costume. Nice piece of authenticity, however.
One thing to note, when making separate skirts that will require having a waistband make sure you fabric is not too thick or it with create a very 'fat' band, particularly where it overlaps at the closing. This is what happened in this project. Where the snap is in the back of the skirt is nearly a half an inch thick! And it does not fit easily under the bodice. Learn from the mistakes of others!