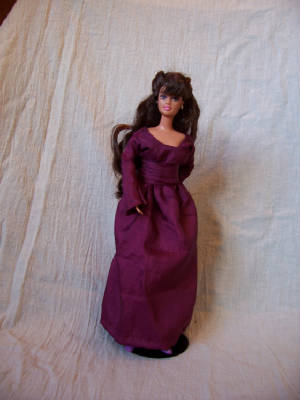 This was one of my earlier dresses: no pattern was used whatsoever! It's a bit surprising it turned out.
I think if I were to redo something similar, I would have made the skirt more full.
The specific feature of this dress is the pleated 'girdle' around the waist. Use an iron to form pleats (they don't have to be evenly spaced) and have it sewn into the back opening of the dress.